Get a FREE Digital Marketing Consultation
Why choose Bridgekash?
Maximized paid ad campaigns
Learn new strategies
Multi-platform initiatives
Website performance
Stay ahead of the competition
What Our Clients Say
"Bridgekash is one of those rare agency partners that is priced very competitively on the low end of your expectations, and consistently provides very high-end results with unbelievable ROI multiples. Our paid search and product listing campaigns crush it month after month, and the team at Bridgekash is proactive, present, experienced, motivated, and creative."
CLIENTS LOVE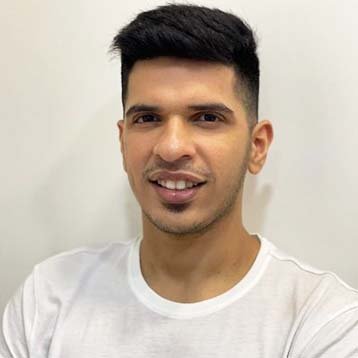 Pranay Jham,
Co-Founder of Activeat
Team Bridgekash made the Activeat website, it was spot-on and exactly how I the envisioned the website to be. We have seen immense growth and new clients coming in after they started handling our Marketing. If you want to evolve your business technology & marketing, I highly recommend Bridgekash.
Ashley Shoemaker,
Creative Head at Indigo Moments Photography
We have been associated with Bridgekash since 3+ years now for servicing our clients. Its been an absolute pleasure working with Praveen's team. Being in a creative field, it is extremely important for our synergies to match along with having a structured process.They have certainly aced the working and operations to support us.
Maya Periera Sawant,
Celebrity Nutritionist, Chef and Founder of Lean Kitchen by Maya
Anjali's team has been a pleasure to work with.has been exactly what we needed - a true extension of our Marketing department.
Nishant Sawant,
Business Head at Hyperspace,Dentsu Communications
Our relationship with Bridgekash as a Technolgy & Activations partner has been They have always been excellent, both on account management side and the deliverables.